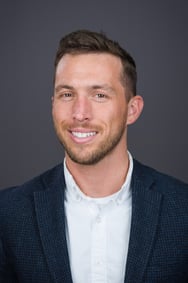 Nate Halpin joins Maveneer as a Program Manager with the Build It team. As Program Manager, Nate will lead our clients through complex, multi-faceted projects from conception through functional implementation. He will be ultimately responsible for all planning, execution, risk management, communications and financial controls across a broad range of stakeholders.
Most recently, Nate worked as a construction consultant for a firm specializing in forensic schedule analysis, cost mitigation, construction delay cost calculations, contract management, risk management and construction methodology practices.
"We are very excited to have Nate's unique skillset on our team. Our projects are extremely time sensitive and complex. Nate's background brings expertise to mitigate project risks and deliver for our Clients on time. He is a great fit for Maveneer."– Chris Davis, Managing Director at Maveneer's Build It.
About Maveneer®
Maveneer is an engineering design firm that specializes in the design and implementation of distribution center and manufacturing operations, both new and retrofit. Our teams possess expertise in industrial process design and industrial automation. We also have the expertise and operations background to successfully implement our recommendations and identify and manage risk along the way, ensuring intended benefits are realized.
We design from a first-principles, "what's the best possible solution" mindset, which results in innovative and cost advantaged operations for our Clients. Often, this means assembling standard methods or technologies in unique ways that provide distinct advantages.
'Business case' is integrated in everything we do.
Contact: info@www.maveneer.com
Career Opportunities: careers@www.maveneer.com
You may also like
These related articles
Get the latest from Smyle